Accenture: Shoppers' mobile expectations not being met
The number of consumers heading out to shop armed with a mobile device grew 10% in the twelve months to December 2015 – from 36% to 40%. It's not surprising, then, to learn that the number of shoppers demanding more retail services via their mobile device also grew.
For example, the number of shoppers who want real-time in-store promotions grew from 40% in 2014 to 47% by the end of 2015 and today nearly a third (32%) of shoppers want the ability to scan products in-store, up from 27% in 2014. Yet, according to Accenture's research, just 7% of retailers currently have the ability to send real-time in-store promotions and 17% to provide scanning capabilities.
Other findings include:
– 42% of shoppers want to receive automatic credit for coupons and discounts via mobile (up from 35% in 2014) yet only 16% of retailers can do this;
the number of shoppers wanting to order out of stock products when shopping in-store has risen 60%;
58% of retailers now offer smartphone apps with purchase capabilities;
93% of retailers now have a mobile-optimized website.
"This year's survey confirms that retailers have begun to adapt to the evolving needs of their customers. However, the challenge they face is investing in building the important digital elements of their channel strategy while remaining focused on driving profits which in many cases is still primarily driven by stores," said Patricia Walker, senior managing director in Accenture's Products practice and the company's North America Retail Practice lead. "Retailers need to understand however, that they are actually involved in a race that will likely accelerate as consumers continually seek more value, greater convenience, and better customer experience across all channels."
ABOUT THE AUTHOR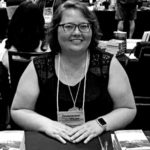 Kristina Knight is a freelance writer based in Ohio, United States. She began her career in radio and television broadcasting, focusing her energies on health and business reporting. After six years in the industry, Kristina branched out on her own. Since 2001, her articles have appeared in Family Delegate, Credit Union Business, FaithandValues.com and with Threshold Media.