Two-thirds of visits to retail websites in UK from mobile
The UK now leads Western markets in share of mobile traffic to websites from mobile devices, according to SimilarWeb's data. Almost two-thirds (64.5%) of visits to online retail websites in the UK during 2015 came from a mobile device, more than in the U.S. (55%), Germany (43%) and France (35%). However, the U.K. is just behind India where mobile share was 65.7%.
Germany, however, showed significant mobile growth YoY and shopping sites in Germany were 17.81% more mobile in December 2015 than they were a year earlier.
While it may be logical to expect that the websites with the largest share of mobile visits were pureplay online retailers, this is not the case. While Amazon saw 64% of visits come from mobile, and eBay 59%, traditional UK high street brands saw higher shares such as Argos (76%), Boots (75%) and Next (72%).
However, while shopping via a mobile device is becoming the norm, it has been to the detriment of engagement and time spent on websites. While U.K. desktop visits averaged 12.4 pages per session last year, mobile visits were just 7.3 pages. Similarly, desktop visitors spent longer per visit (7 minutes 21 seconds on average) than mobile visitors (5 minutes 5 seconds).
"Retailers must continue to embrace the rapid change towards mobile, including better checkout flows, and integrations between desktop and mobile sites," advises Pavel Tuchinsky, SimilarWeb Digital Insights Manager.
Earlier this month, a survey of mobile users across 10 countries, including the U.K., U.S., Europe and APAC, by ecommerce platform provider Episerver, discovered that U.K. consumers were the most likely to shop on a mobile device. Almost 6 in 10 (59%) of U.K. respondents said they had made a purchase with their mobile device, via a web browser, in the past month.
ABOUT THE AUTHOR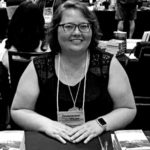 Kristina Knight is a freelance writer based in Ohio, United States. She began her career in radio and television broadcasting, focusing her energies on health and business reporting. After six years in the industry, Kristina branched out on her own. Since 2001, her articles have appeared in Family Delegate, Credit Union Business, FaithandValues.com and with Threshold Media.