Trends to watch in the coupon craze
One trend that is changing how consumers coupon is the unique barcode option. These barcodes are also important for retailers because they allow for the retailer to follow the consumer's path to purchase, gaining valuable insight into how people come to the checkout stand.
"Unique barcodes are are a really powerful way for retailers follow the path to purchase on an individual basis. An offer can be sent from the website to a phone with a unique barcode, and when scanned at the register, the retailer now has a lot of information on this person's buyer journey and product preferences, allowing them to better personalize future marketing on all channels. The ability to encourage shoppers to go from web to mobile to store via coupon is also a huge innovation in a retailer's ability to connect the dots between a historically fragmented path to purchase," said Kate Atty, Director of Marketing, Persio.
Moving forward, Atty believes retailers will begin using more of these barcode type coupons because of the information they can gain through consumer use.
"Retailers will begin to see coupons as a way to gather even more information on their customers, specifically first party ID's due to their role in sending digital offers. They will be able to improve their pricing strategy and optimize discounts by knowing more about the buying behavior of coupon users," said Atty.
Another strategy: making coupons more readily available through multiple channels.
"Coupons will also become more readily available on more channels and there will be added flexibility in allowing consumers to select how they would like to receive them. Coupons will become more of a gateway into building loyalty by growing opt in lists on both email and mobile, as shoppers will willingly provide this information in order to receive offers. There are a lot of exciting possibilities for coupons as a driver of engagement and loyalty on the consumer side as well as consumer intelligence and strategy optimization from a business perspective," said Atty.
ABOUT THE AUTHOR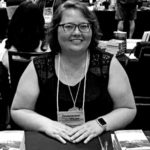 Kristina Knight is a freelance writer based in Ohio, United States. She began her career in radio and television broadcasting, focusing her energies on health and business reporting. After six years in the industry, Kristina branched out on her own. Since 2001, her articles have appeared in Family Delegate, Credit Union Business, FaithandValues.com and with Threshold Media.