Travel: 60% unwilling to go on vacation without a mobile device
Analysis of data gathered from nearly 10,000 travelers from 19 countries reveals that a mobile device is now considered the 'single most indispensable' item to take when traveling. In fact, a mobile device was rated higher than items such as a toothbrush, deodorant and even a driver's license.
Nearly all (94%) of travelers from China and Taiwan said their mobile device was 'an important travel companion' as did 91% from Thailand. Across all respondents, a whopping 60% said they would be unwilling to go on vacation without their mobile companion!
"We have found that travelers are using mobile devices at every stage of the travel process, from researching and booking trips to capturing and sharing the travel experience," said Aman Bhutani, president of Brand Expedia Group. "And just because a traveler can use their device to read work email and stay connected to the office, they also believe it improves the quality of their vacations."
Additional findings from the research include:
– 35% say they use their mobile device more on vacation than they do at home;
– 23% purchased in-flight Wi-Fi to connect to work;
– More than half of employed mobile owners use their device to check work emails whie on vacation;
– 28% carry a spare battery or rechargeable battery pack to avoid dead devices;
– 58% think 'playing music, games or video without headphones' is the most offensive mobile behavior, followed by 'making or taking calls on speakerphone' (57%), 'taking photos or videos of strangers' (48%).
ABOUT THE AUTHOR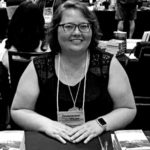 Kristina Knight is a freelance writer based in Ohio, United States. She began her career in radio and television broadcasting, focusing her energies on health and business reporting. After six years in the industry, Kristina branched out on her own. Since 2001, her articles have appeared in Family Delegate, Credit Union Business, FaithandValues.com and with Threshold Media.