SMBs not keeping up with mobile-savvy customers
BuzzBoard's latest Mobile Readiness Index (MRI), a dynamic platform that analyzes the mobile readiness of 314 US cities and measures the readiness of local city businesses in attracting mobile-savvy consumers, has found that millions of small businesses are still providing their customers and prospects with an outdated "web 1.0 experience".
In fact, almost half (47.3%) are not offering "a web experience that transcends the mobile device revolution", despite mobile increasingly being used for both discovery and purchase. In addition, it means that small businesses are failing to deliver the mobile experience that is being laid down as standard by larger outfits.
"It's amazing to see how few small businesses are prepared for today's mobile-first consumer," said Greg Sterling, local search expert, VP of Strategic Insights for the Local Search Association and author of the whitepaper "Mobile: Ready – or Not?". "The BuzzBoard index is a comprehensive barometer of local 'mobile readiness' and stands as a call to action for communities across the US."
ABOUT THE AUTHOR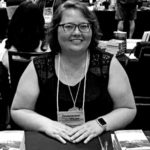 Kristina Knight is a freelance writer based in Ohio, United States. She began her career in radio and television broadcasting, focusing her energies on health and business reporting. After six years in the industry, Kristina branched out on her own. Since 2001, her articles have appeared in Family Delegate, Credit Union Business, FaithandValues.com and with Threshold Media.