Is 'digital detox' the fad for 2016?
According to new research from digital marketing agency Greenlight, 1 in 4 internet users in the UK plans to take a step away from their digital devices in a 'digital detox'. Their survey found that a growing number of people want to cut down on their social media use, while 53% want to step away from their computer or mobile to spend more quality time with friends and family.
Reducing the size of social media networks is popular among 5% and 6% intend to use less apps, with information overload the driving force. Four in ten say they are frustrated with the sheer volume of social media updates from their friends list and networks while more than a quarter (28%) are fed up with the seemingly constant barrage of irrelevant or intrusive updates from brands.
In fact, the 'digital detox' could become the fad of 2016. Another study, this time among 1,000 people by Stop Procrastinating, an Internet and website blocker, found that 51% would consider such a break. Reasons for doing so included the anxiety felt when they had not checked their social media account or email, that they could not fully enjoy activities without sharing it online and that checking their digital devices was reducing their quality of sleep.
Businesses are also cashing in on the desire to log off, such as Unplugged Weekend and Time to Log Off, which offer device-free retreats and advice on how to better balance Internet and mobile use. The aim is to stop the hyperconnectivity that some say can lead to burn out or even depression, as well as enabling people to get away from the screen and back to 'real life'.
So, what can marketers do to keep eyeballs on their messages? The key, says Andreas Pouros, Greenlight COO and co-founder, is "'greater targeting and more relevant communication" to engage an audience that is increasingly picky about what they want to see and pay attention to.
ABOUT THE AUTHOR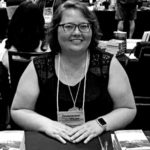 Kristina Knight is a freelance writer with more than 15 years of experience writing on varied topics. Kristina's focus for the past 10 years has been the small business, online marketing, and banking sectors, however, she keeps things interesting by writing about her experiences as an adoptive mom, parenting, and education issues. Kristina's work has appeared with BizReport.com, NBC News, Soaps.com, DisasterNewsNetwork, and many more publications.