In-store mobile experience rankings reveal much room for improvement
Today's mobile-enabled shopper is positively influenced both in terms of visitation and purchase intent by today's in-store mobile capabilities. End-to-end mobility firm DMI has released the first rankings that reveal which retailers in the U.S. are providing shoppers with high quality mobile experiences in-store.
"Throughout 2015, we saw a dramatic shift in the industry begin to occur," said Jeremy Gilman, VP of strategy for DMI's brand marketing and customer experience group. "Retailers are beginning to understand and unlock the massive potential behind enhancing in-store experiences through existing mobile applications."
DMI's rankings are based on their Mobile In-Store Assessments and the maximum score attainable is 240. However, the number one retailer, Walgreens, only scored 111 indicating that there is significant room for improvement. The average score was a measly 44, "a clear indicator that even top retailers have work to do in crafting and delivering effective mobile in-store shopping experiences".
The top 10 ranked retailers are:
1. Walgreens
2. The Home Depot
3. Sephora
4. Nordstrom
5, Bloomingdale's
6. Walmart
7. Saks Fifth Avenue
8. JCPenney
9. Target
10.American Eagle Outfitters
ABOUT THE AUTHOR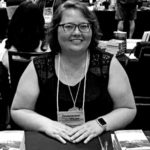 Kristina Knight is a freelance writer based in Ohio, United States. She began her career in radio and television broadcasting, focusing her energies on health and business reporting. After six years in the industry, Kristina branched out on her own. Since 2001, her articles have appeared in Family Delegate, Credit Union Business, FaithandValues.com and with Threshold Media.