Expert: Make mobile frictionless, personal
"Mobile users are extremely loyal until they are not, meaning that if done right, brands can retain more users and interact more effectively with users. However, in the face of increased competition and user savviness, this loyalty can be lost in seconds. Users are loyal only as long as they are rewarded for their time and with a seamless experience," said Galia Reichenstein, COO & Head of U.S. Sales, Taptica.
Personalization is key to building loyalty, according to Reichenstein, especially with native advertising because these ads are less intrusive than other formats. Add personalization into a native format, and brands can increase the relevance and engagement factors. But there is one more item on the checklist: the frictionless experience.
"Consumers are advanced enough that they expect a frictionless and intuitive experience. Basically, we become irritated if we have to input our email address or retype an address. Amazon realized this early on, but this is now the standard and brands that don't have their product up to date and constantly improve it will lose out on the empowered consumer," said Reichenstein.
Ordering should be streamlined and brands should partner with a trusted payment funnel, and most importantly, brands should take things slowly.
"Brands need to be aware of committing to consumers too quickly. While they trust more and are willing to share more in return for a good experience, they need to see the benefit almost immediately. If an app asks for too much too fast, a brand can lose out on the initial click altogether. Therefore, it's important to make sure no overcommitment is happening. Google's new "trial ad format," which allows consumers to play with a game for 60 seconds before being prompted to download it, is a great example," said Reichenstein.
ABOUT THE AUTHOR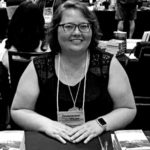 Kristina Knight is a freelance writer based in Ohio, United States. She began her career in radio and television broadcasting, focusing her energies on health and business reporting. After six years in the industry, Kristina branched out on her own. Since 2001, her articles have appeared in Family Delegate, Credit Union Business, FaithandValues.com and with Threshold Media.