Returns fraud forecast to cost retailers $2.2bn after 2015 holiday shopping period
The National Retail Federation (NRF) forecast that fraudulent returns would account for 5% of 2014 holiday sales totaling around $3.8bn. The latest NRF Return Fraud Survey predicts that slightly less – 3.5% – of holiday gift returns will be fraudulent – albeit the figure is higher than the actual figure reported for 2014.
In total, holiday shopping fraud is expected to cost retailers $2.2 billion this year.
Return fraud comes in a variety of guises. The type most experienced by retailers is the return of stolen goods – a whopping 91.9% of retailers claim to have come up against this scenario. Another type is 'wardrobing' – or the return of used merchandise that is non-defective – such as buying a party dress, wearing it for New Year, and then sending it back as a return.
According to the NRF, some types of fraud are being successfully countered by retailers. Eight in ten retailers now require identification when consumers make a return without a receipt, up from 70.9% last year. Furthermore, while three-quarters of retailers (75.8%) have fallen foul of returns purchased with fraudulent tender this year – that figure is down from 81.8% last year. The same goes for return fraud by organized retail crime groups – 71% have experienced such fraud in 2015, down from 78.2% last year, and while 77.4% of retailers have experienced employee return fraud, that is also down from 81.8% last year.
"Retailers have the difficult task of providing superior customer service by always giving the benefit of the doubt to their shoppers when it comes to returns, while simultaneously working to make sure they protect their business assets," said Bob Moraca, VP of Loss Prevention at NRF."We expect retailers to continue their tried and true ways of combating fraud through increased usage of identification verification, as well as seeking new and innovative approaches on the back end."
ABOUT THE AUTHOR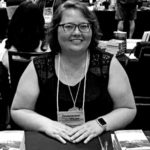 Kristina Knight is a freelance writer based in Ohio, United States. She began her career in radio and television broadcasting, focusing her energies on health and business reporting. After six years in the industry, Kristina branched out on her own. Since 2001, her articles have appeared in Family Delegate, Credit Union Business, FaithandValues.com and with Threshold Media.