Expert: Video to rise in 2016
First, video will become essential for every content marketer.
"In 2015, content marketing was the skill that every marketer needed to be familiar with, along with mobile marketing and lead generation. In 2016, marketers will need to add video marketing to their skillset in order to be competitive to future employers and clients," said Brad Jefferson, CEO and cofounder of Animoto. "If marketers want to remain competitive next year, they'll need to create videos for every aspect of their business. 2016 will also see video platforms continue to push the envelope of creativity in video, adding new features and use cases that marketers will need to move first on, such as the ability to create, edit and store videos in browser-based platforms without downloading any software."
Second, SMBs will follow the lead of big brands and begin video marketing.
"Big brands have always been at the forefront of adopting marketing trends, such as video, but in 2015, we began to see smaller brands marketing themselves with video. In 2016, we'll see even more small businesses following suit in an unprecedented way. The use of videos for marketing purposes has been steadily growing. According to findings from an Animoto conducted survey in 2015, one in four consumers lose interest in a company if it doesn't include video as a part of its marketing strategy," said Jefferson.
Third, DIY video marketing will rise.
"It's clear that people want to watch more video and by the end of 2016, video is expected to account for 80% of all internet traffic," said Jefferson. "Whether it's video on Facebook, Twitter, Periscope, Instagram, Vine or YouTube, 2016 will be the year when video becomes a top marketing consideration for all brands. With this growth in volume of video content, the slow turnaround time of traditional video outsourcing and production will be prohibitive for brands and businesses to keep up with the demand for video content. Luckily, there are more video creation tools that make it easier than ever to create professional videos. As such, we'll start to see small businesses and marketing professionals alike engaging in more DIY video marketing."
Fourth, Facebook will have 20 billion video views a day by the end of 2016 and brands must get ready.
"In November 2014, Mark Zuckerberg of Facebook said that most of Facebook will be video in five years. At the time Facebook had about two billion daily video views on their platform. Fast forward a year and on Facebook's 2015 Q3 earnings call they announced they now have over eight billion video views on their platform every day, and the rate of growth is increasing. Further, they revealed that 1.5M videos were created and shared by SMBs on Facebook in September of 2015," said Jefferson. "Knowing Facebook, they would not have leaned on these numbers unless they had confidence in their future growth, so it's likely the rate of growth will continue to over 20 billion daily views by the end of 2016. As the form of conversation on Facebook between the billions of people and businesses turns to video it will be imperative for brands and SMBs to communicate using video if they want to be included."
ABOUT THE AUTHOR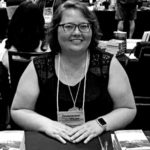 Kristina Knight is a freelance writer based in Ohio, United States. She began her career in radio and television broadcasting, focusing her energies on health and business reporting. After six years in the industry, Kristina branched out on her own. Since 2001, her articles have appeared in Family Delegate, Credit Union Business, FaithandValues.com and with Threshold Media.