2016 will see rise of 'moment marketing' campaigns
As the ad-blocking phenomenon indicates, marketers need to find a way to better engage ad-weary consumers. Pierre Marechal, CEO EMEA of moment marketing company TVTY, commenting on the first ever detailed analysis of UK moment marketing spend and strategies carried out by his firm, says advertising moving forward needs to be "more contextualized and relevant" and that moment marketing is how to do it.
'Moment marketing' consists of online campaigns triggered by offline events and using data and technology to execute them within a brief period of opportunity. Those events can range from television programs, financial or economic events, the weather and sporting events.
TVYT's research among 200 brand-side marketers in the UK, from companies with turnovers exceeding £1 million and with a collective marketing spend of £286 million, discovered that the vast majority (83%) find it harder to engage consumers online today with relevant, targeted messaging than they did 12 months ago.
Thus, while U.K. marketers currently spend around 23% of digital budgets on moment marketing, that will rise over the next year. Facebook is currently the most-used moment marketing channel among 73% of brands, followed by Twitter (65%) and Instagram (44%). More than two-thirds (67%) plan to up their spend on moment marketing in 2016 (24% said they will spend significantly more) and, says Marechal, "they're spoilt for choice when it comes to major events to trigger campaigns, whether it be the Summer Olympics or Euro 2016".
Other findings from TVTY's 'Moment Marketing Leaders and Laggards' report include:
– 48% take between 10 minutes and 1 hour to react to a 'live' event; just 11% can react in under 5 minutes;
– 51% have invested in in-house moment marketing specialists while 29% rely on agencies;
– 44% execute moment marketing campaigns manually and 31% say it is automated;
– the travel sector is currently leading the way in moment marketing followed by automotive.
The WARC/Deloitte Toolkit 2016 also puts moment marketing as a trend to watch out for in 2016.
ABOUT THE AUTHOR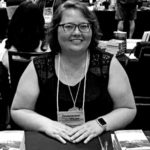 Kristina Knight is a freelance writer based in Ohio, United States. She began her career in radio and television broadcasting, focusing her energies on health and business reporting. After six years in the industry, Kristina branched out on her own. Since 2001, her articles have appeared in Family Delegate, Credit Union Business, FaithandValues.com and with Threshold Media.