Does your website's Time to Interact match consumer expectations?
Time to Interact is a critical measurement that all online retailers should be considering in the run up to Christmas. Time to Interact is the time it takes for a site visitor to be able to interact with key elements of a website.
While it is best for websites to load as fast as possible, the ideal time is three seconds or less, based on the finding that 57% of site visitors will abandon a website if they are unable to interact within that time.
Retailers have been aware of the impacts of slow-loading webpages for quite some time. Yet, according to recent research from Radware, of the top 100 ecommerce websites, a paltry 12% currently meet consumer expectations for page speed and content. In fact, 14% of those top online retailers have websites that take more than 10 seconds just to become functional (up from 9% at the start of this year). The current median Time to Interact is 5.5 seconds.
Radware recommends retailers take advantage of core optimization techniques such as compressing/reformatting images, placing house heavy content below-the-fold and pre-loading resources in the browser.
"No retailer wants to abandon up to 57% of their inbound site traffic, especially during the holiday selling season," said Kent Alstad, VP of Acceleration, Radware. "Retailers must invest in user experience for online customers, and that includes both content and page load time. Serving more content to customers is expected but the goal is delivering more content, faster. That's the 'magic formula.' Web performance optimization, or lack thereof, will directly impact the bottom line for retailers this holiday season."
ABOUT THE AUTHOR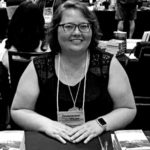 Kristina Knight is a freelance writer with more than 15 years of experience writing on varied topics. Kristina's focus for the past 10 years has been the small business, online marketing, and banking sectors, however, she keeps things interesting by writing about her experiences as an adoptive mom, parenting, and education issues. Kristina's work has appeared with BizReport.com, NBC News, Soaps.com, DisasterNewsNetwork, and many more publications.