Consumers want to buy direct from a brand's website
According to BrandShop's '2015 Digital Consumer Preferences Survey', most consumers (88%) prefer to purchase direct from a brand rather than via a third-party retailer and 82% expect to be able to do so.
Reuben Hendell, CEO of BrandShop, says that direct-to-consumer (DTC) brand marketplaces "are the best destinations for consumers to experience a brand and its product in a way that only a brand can deliver". However, he says that brands are currently underinvesting in this route to the consumer.
When researching a purchase, Google is the most popular starting point, cited by 58% of consumers. Nearly a quarter (22%) begin their research on a brand's website, more than who visit third-party retailers or marketplaces (14%).
However, while search engines such as Google will probably remain the first port of call for consumers researching online, there is much scope for brand sites to up their role. According to BrandShop's survey, nearly three-quarters (72%) of consumers surveyed said they were not truly satisfied with the online experience currently provided by brands.
While the vast majority of consumers end up making a purchase from third-party retailers, this is, says the report, done out of necessity rather than desire.
"The confidence and authenticity a consumer experiences from transacting directly with a brand is not something easily replicated by third parties," says the report.
ABOUT THE AUTHOR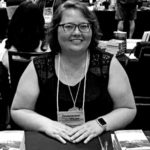 Kristina Knight is a freelance writer based in Ohio, United States. She began her career in radio and television broadcasting, focusing her energies on health and business reporting. After six years in the industry, Kristina branched out on her own. Since 2001, her articles have appeared in Family Delegate, Credit Union Business, FaithandValues.com and with Threshold Media.