First, define endorser relationships clearly
"No matter the platform, promotions must clearly state if the person promoting the brand or product is a result of a paid endorsement from the company in question. It's not enough to simply put it in a bio or about section; every Tweet, Facebook post, etc. has to disclose the affiliation," said Chris Lucas, Formstack VP of Marketing.
Second, disclose, disclose and disclose a little more.
"It can be quite obvious when a professional athlete or celebrity is a spokesperson for a product. So does that mean they should disclose that they're being paid every time they tweet/post about the product? Yes. While the relationship could be clear to most of their followers, it can still be tricky to determine whether the followers are aware of the relationship according to the FTC, hence the disclosure recommendation," said Lucas.
Third, take it from the top on Videos
"YouTubers- it's not enough anymore to have a disclaimer on the details page. Disclosures now should be made at the beginning of the video and preferably (to the FTC) repeated a couple of times for longer-form videos. A recent study named YouTube as the top social media site to introduce a new company-offering a staggering 14% conversion rate. With this kind of influence, YouTube is a great platform for hosting a contest, if you properly abide by the rules," said Lucas.
Fourth, use clear language in contest and sweepstakes rules
"Any contest entry that is accompanied by an endorsement on social media requires a disclosure. The contest sponsor is responsible for ensuring entrants make the disclosure. Using a hashtag like "sweepstakes" or "contest" should suffice but be careful, something that should be obvious like a special hashtag for a special event like, #VMA2015, isn't specific enough. To completely comply with the FTC guidelines the hashtag should read something like #VMA2015contest," said Lucas.
ABOUT THE AUTHOR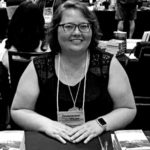 Kristina Knight is a freelance writer based in Ohio, United States. She began her career in radio and television broadcasting, focusing her energies on health and business reporting. After six years in the industry, Kristina branched out on her own. Since 2001, her articles have appeared in Family Delegate, Credit Union Business, FaithandValues.com and with Threshold Media.