Survey: Most say push notifications 'are not relevant'
Researchers with Delvv recently polled mobile consumers to see how they're holding up under the influence of mobile. Turns out may feel overwhelmed by the sheer amount of information to them – especially when 78% report most of the push notifications they receive aren't relevant. That said, they aren't giving up mobile; 84% reported their mobile device 'is integral to their life'.
"Mobile devices have democratized access to information, giving us powerful tools for succeeding in a rapidly shifting global landscape. But plentiful information can easily lead to information overload, and smartphone users are spending too much time sifting through content to find exactly what they need," said Raefer Gabriel, co-founder of Delvv. "The Delvv Mobile Overload survey shows us that millennials, the heaviest mobile device users, are bogged down by excessive, poorly targeted information on their smartphones. At Delvv, we're developing mobile apps that reduce the burden of information overload through more intelligent filtering and personalization."
Some interesting findings from the report include:
• 51% of Millennials cannot go more than three hours without checking their smartphone
• 37% of Millennials will immediately go home if they forget their phone
• 90% manually organize information on their phone or use organization tools to fight overload
• 55% say messaging app notifications 'are the most useful'
ABOUT THE AUTHOR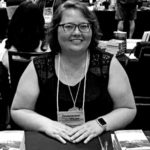 Kristina Knight is a freelance writer with more than 15 years of experience writing on varied topics. Kristina's focus for the past 10 years has been the small business, online marketing, and banking sectors, however, she keeps things interesting by writing about her experiences as an adoptive mom, parenting, and education issues. Kristina's work has appeared with BizReport.com, NBC News, Soaps.com, DisasterNewsNetwork, and many more publications.