Survey: California and New York are bad, Texas and Utah are good
Researchers with Thumbtack have released their list of the best and worst states from which to run a small businesses. Their results are based on the ease of starting a business and hiring as well as statewide regulations, employment, tax codes and licensing among other criteria. Their findings?
Three of the best places to start up a business are Texas, Utah and New Hampsire while some of the worst include Rhode Island, Connecticut, California and New York. Breaking it down further, Manchester, NH and Dallas, TX were two of the top rated cities for small businesses while Hartford, CT and Albuquerque, NM were two of the worst-rated cities.
"Small business owners on Thumbtack have consistently told us that they welcome support from their governments but are frequently frustrated by unnecessary bureaucratic obstacles," said Jon Lieber, Chief Economist of Thumbtack. "Given that there is a crisis of entrepreneurship in the United States, seen in the broad collapse of self-employment across industries and states, creating the right environment for business start-ups is more important than ever."
ABOUT THE AUTHOR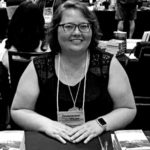 Kristina Knight is a freelance writer based in Ohio, United States. She began her career in radio and television broadcasting, focusing her energies on health and business reporting. After six years in the industry, Kristina branched out on her own. Since 2001, her articles have appeared in Family Delegate, Credit Union Business, FaithandValues.com and with Threshold Media.