Study: Content, page loads reduce brand trust
While online security is important when it comes to building consumer trust, one new study indicates online security is only part of the trust-building exercises at which brands need to become fluent. According to Neustar researchers the top three reasons shoppers distrust brands are: inaccurate online content (91%), site downtime (88%) and consumer identification/authentication processes (75%).
"In our always-on, always-connected world, a brand's digital storefront may be the first and only touchpoint a customer has with a company," said Lisa Joy Rosner, chief marketing officer at Neustar. "Discerning customers expect a brand's website to offer them accurate, real-time information, whenever and wherever they want it. On top of that, customers demand that all of the information they share with a brand is retained in a safe and secure manner."
Some interesting findings from the "What Erodes Trust in Digital Brands" study include:
• 78% of consumers 'worry about brand security' because their online performance is sluggish
• 69% have left a site because of security concerns
• 63% distrust brands who've had data breaches
• 50% have negative views of brands up to a year post-breach
• 55% distrust brands that don't use two-factor authentication
ABOUT THE AUTHOR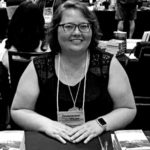 Kristina Knight is a freelance writer based in Ohio, United States. She began her career in radio and television broadcasting, focusing her energies on health and business reporting. After six years in the industry, Kristina branched out on her own. Since 2001, her articles have appeared in Family Delegate, Credit Union Business, FaithandValues.com and with Threshold Media.