PageFair counts the cost of ad blocking
Towards the end of last year, in September 2014, a joint report from Adobe and PageFair found that more than a quarter (27.6%) of Internet users in the U.S. claimed to use ad block software – a 69% YoY increase – accounting for more than 144 million ad block users.
According to the report, 'Ad blocking Goes Mainstream', the highest rate of ad block use was found among users aged between 18 and 20 (41%), however they noted that "adblocking has now crossed the chasm from early adopters and tech enthusiasts and into the mainstream audience".
The latest report from PageFair and Adobe found that ad blocking continues to gain momentum this year, with the practice rising by 41% since last year.
198 million people now use ad blocking tools, at a cost to advertisers of $21.8 billion in lost revenue. While 198 million accounts for just 6% of the global Internet population, their ad blocking behavior accounts for 14% of the global ad spend. The report forecasts that, by 2016, ad blocking will cost publishers more than $41 billion.
In the U.S. alone, ad blocking cost advertisers an estimated $5.8 billion in lost revenue in 2014 and that figures is set to reach $10.7 billion this year and $20.3 billion in 2016.
"It is tragic that ad block users are inadvertently inflicting multi-billion dollar losses on the very websites they most enjoy. With ad blocking going mobile, there's an eminent threat that the business model that has supported the open web for two decades is going to collapse," said PageFair CEO and co-founder Sean Blanchfield.
ABOUT THE AUTHOR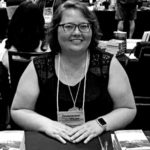 Kristina Knight is a freelance writer based in Ohio, United States. She began her career in radio and television broadcasting, focusing her energies on health and business reporting. After six years in the industry, Kristina branched out on her own. Since 2001, her articles have appeared in Family Delegate, Credit Union Business, FaithandValues.com and with Threshold Media.