'Digiboomers' neglected by marketers
Greenlight's research among over 1,000 consumers age 55 and over found that just 22% of marketers are actively targeting this potentially valuable segment of shoppers.
Nine out of ten of over 55s shop online, with 76% doing so at least once per week. The majority are using the Internet to research and purchase products. One in ten spend more than £150 per month and more than half (51%) spend between £20 and £80 online each month.
"Here lies an audience with more disposable cash, which is totally suited to ecommerce; eager to compare products and prices, shop flexibly and have products delivered to their door," says Andreas Pouros, co-founder and chief operating officer at Greenlight.
"While online recommendations greatly influence older online shoppers, this is just one element that brands should be building into their digital campaigns to make sure the 'grey pound' is spent with them."
Additional findings from the research include:
– 66% prefer to use a laptop to shop online;
– Books and magazines are the most popular online purchases;
– Only a quarter (24%) download music or videos;
– In 2015, over 55s will spend £14.45 billion online.
The main reasons given by over-55s for shopping online are flexibility, delivery convenience and the ability to compare prices.
ABOUT THE AUTHOR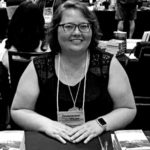 Kristina Knight is a freelance writer based in Ohio, United States. She began her career in radio and television broadcasting, focusing her energies on health and business reporting. After six years in the industry, Kristina branched out on her own. Since 2001, her articles have appeared in Family Delegate, Credit Union Business, FaithandValues.com and with Threshold Media.