Twitter, Reddit is where most socially engaged gamers share
According to ShareThis' analysis of 156 billion social signals relating to video games conducted in June this year, 27% of gamers share video gaming content via social media.
However, they are not using Facebook as much as they do two other social platforms – Twitter and Reddit. Gamers are three times more active on Twitter than Facebook, and twice as active on Reddit, compared with the population at large.
Xbox-related content was the most-shared, found ShareThis, accounting for 42% of the total volume on social, followed by PlayStation, PC, and Nintendo. The vast majority of content (65%) is shared via desktop rather than mobile.
According to Vivien Pillet, product manager for ShareThis, Twitter's newsfeed format is its key to such high gamer engagement.
"Reddit is an effective platform, as well, because it allows users to curate content around a specific subject, such as gaming," added Pillet. "When marketers target gamers, they need to customize content that suits the two platforms, respectively. For example, marketers may need to create fascinating snackable content or news updates on Twitter, while they may need to post more in-depth discussions about gaming to Reddit."
ABOUT THE AUTHOR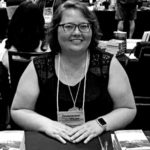 Kristina Knight is a freelance writer based in Ohio, United States. She began her career in radio and television broadcasting, focusing her energies on health and business reporting. After six years in the industry, Kristina branched out on her own. Since 2001, her articles have appeared in Family Delegate, Credit Union Business, FaithandValues.com and with Threshold Media.