Research uncovers ways in which Millennials 'game' e-commerce
It's no secret that Generation Y is a digitally savvy demographic. However, research from Mindshare North America reveals the tricks and tactics they employ to get deals and better prices online.
"Every day, consumers are growing savvier and savvier in their online shopping habits," says Joe Migliozzi, managing director, N.Y. Office Digital and Shop+ Lead, Mindshare North America. "That's not necessarily a bad thing for retailers–it's a different kind of engagement. But brands do need to understand this shift in behavior and adapt their marketing plans in creative ways."
Compared with the general population, Millennials are more likely to manipulate their digital footprints to ensure they receive the best prices. Mindshare North America's research found that 31% of Millennials (versus 23% of all adults) clear their Internet browsing history to keep flight fares down, while 39% (versus 31% of all adults) clear their Google search history to get the best prices. Millennials also intentionally leave items in a shopping cart in the hopes of generating a discount from the retailer.
Furthermore, Millennials are more likely to fake their birthday when signing up for newsletters in an attempt to get a discount (26% vs. 17%).
Another way of saving money among Millennials is the sharing of an Amazon Prime account among friends. This way they are able to capitalize on free shipping. Also, 76% of Millennials search for promo codes online before making a purchase, compared to just 59% of all adults.
ABOUT THE AUTHOR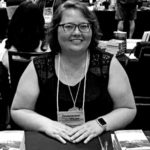 Kristina Knight is a freelance writer based in Ohio, United States. She began her career in radio and television broadcasting, focusing her energies on health and business reporting. After six years in the industry, Kristina branched out on her own. Since 2001, her articles have appeared in Family Delegate, Credit Union Business, FaithandValues.com and with Threshold Media.