Report: Data scientists spend bulk of time cleaning up
One third of data scientists are spending the bulk of their time cleaning up the data they receive according to a new Xplenty report. Considering the bulk of data coming in to brands, it seems counterintuitive that BI workers are spending so much time cleaning up rather than analyzing customer data to improve brands' performance.
"BI professionals should be spending the majority of their time evaluating data and deciphering patterns gleaned through the analytics process–not readying data for analytics," said Yaniv Mor, CEO & Co-Founder of Xplenty. "The more time they spend making raw data analytics usable, the less time they have to generate real value from it. We have to accelerate Big Data's 'time-to-insight,' boosting efficiency and bringing more immediate answers to an organization so that they can more quickly take advantage of them."
Other interesting findings from the report include:
• 51% do all raw data prep on-site, 49% do prep in the cloud
• 51% want to move to cloud data prep
• 55% report data integration is their biggest challenge
• 39% say data cleansing is their biggest challenge
"While many organizations still rely heavily on existing on-premise IT for ETL, the desire to shift to a more cloud-based model has never been stronger," said Mor. "Cloud ETL offers a host of benefits over on-premise, from increased agility in resource deployment to reduced costs. As such, the cloud is an increasingly attractive option from both a performance and operational perspective. Reformatting, cleansing and consolidating large volumes of data from multiple sources can be overwhelming. BI professionals are still struggling with the best approach to shorten the time between integration and analytics. As a result, businesses are often slow to unlock their data's true potential for revenue or operational improvements."
ABOUT THE AUTHOR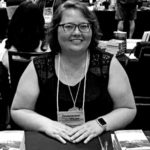 Kristina Knight is a freelance writer with more than 15 years of experience writing on varied topics. Kristina's focus for the past 10 years has been the small business, online marketing, and banking sectors, however, she keeps things interesting by writing about her experiences as an adoptive mom, parenting, and education issues. Kristina's work has appeared with BizReport.com, NBC News, Soaps.com, DisasterNewsNetwork, and many more publications.