News consumption – the rise of Citizen Editorship
Thanks to social media and mobile technology, consumers are able to control the news content they want to see. 72Point's report, 'Generation Editor', in which 7,500 media consumers were studied found news is being consumed in a more personal way.
Today, an average of 5.9 media stories are being consumed per person with almost 1 in 10 consuming more than 16 media stories per day. Despite more than three-quarters (76%) of respondents consuming media digitally, almost half (48%) take a multi-channel approach to media, merging digital, print and broadcast channels into their own preferred mix.
Furthermore, 7 in 10 said that social media has made it easier to access news and brought them closer to the media. Almost a quarter have friends, or follow people, who they believe are authorities for news and 19% trust friends to source news. However, a quarter continue to rely on media professionals while 23% rely on a mixture of friends and journalists.
"This is a shift we have termed Citizen Editorship, a movement predicated on choice and preference," says Jack Peat, head of digital at 72Point. "Media consumers now demand the liberty of choosing which platform or channel they consume media on. A massive 95% of respondents said they consume media on multiple devices and almost half (48%) take a multi-channel approach to media. On social media, we only wait 22.3 days before unfollowing or unfriending a news source we no longer find useful."
ABOUT THE AUTHOR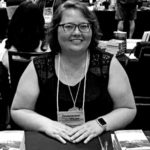 Kristina Knight is a freelance writer based in Ohio, United States. She began her career in radio and television broadcasting, focusing her energies on health and business reporting. After six years in the industry, Kristina branched out on her own. Since 2001, her articles have appeared in Family Delegate, Credit Union Business, FaithandValues.com and with Threshold Media.