New Twitter tool enables advertisers to plan ahead for big events
At present, buying ads on Twitter for big events and holidays such as the Super Bowl and Mother's Day is a manual task. However, a new tool launched by Twitter will allow advertisers with a Twitter account to browse a calendar of events, analyze the audience size and run ad campaigns. Event targeting includes three primary tools: the event calendar, event insights and event activation.
Advertisers can easily determine which events to align themselves with by filtering date, location and type of event. Once they have determined a suitable event they can use previous year's data to find out more information on the audiences they seek to engage. Advertisers will also have access to historical data about how the event has previously performed and what keywords and hashtags were associated with it.
The new feature has been tested over the last few months with global agency MEC, tech company SocialCode, and Mindshare UK.
Dinkar Jain, senior product manager, posted in a recent blog that the new tool will help brands plan ahead and "create a campaign that delivers the right message to just the right users as the event unfolds".
ABOUT THE AUTHOR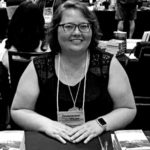 Kristina Knight is a freelance writer based in Ohio, United States. She began her career in radio and television broadcasting, focusing her energies on health and business reporting. After six years in the industry, Kristina branched out on her own. Since 2001, her articles have appeared in Family Delegate, Credit Union Business, FaithandValues.com and with Threshold Media.