IAB UK: Not all ad blockers want to block all ads
The notion that ad blockers do not want to see any ads at all may not be entirely true. Fifteen percent of British adults online currently use ad blocking software, and 22% have downloaded the relevant software, found YouGov's survey among 2,057 U.K. adults conducted for the Internet Advertising Bureau (IAB UK). Men are twice as likely as women to block ads. However, their main motivation for doing so is to block certain types of ads, not all ads.
Of those that block ads, only 52% said they wanted to block all ads. The remaining ad blockers simply want to block certain types of ads (12%) or ads on particular websites (11%). Nearly three-quarters (73%) said the ads they are most likely to want to block are those that are disruptive to their browsing experience. More than half (55%) block ads because they find the design and format – such as bright colors and pop-ups – annoying, while 46% blocks ads because they do not find them relevant.
Interestingly, most are unaware that online advertising supports their free online experience, and might think twice about blocking ads if charges begin to apply to access to websites in lieu of advertising.
"When it comes to a free and an ad-free internet, a lot of consumers want to have their cake and eat it," said IAB's CEO, Guy Phillipson.
Last year, UK video ad platform Ebuzzing calculated that Internet users would need to pay $232.24 (£140) per year to have an ad-free Internet experience. The value was arrived at by calculating the average value of each Internet user by taking the amount spent on digital advertising in the U.K. last year – $10.6 billion (£6.4 billion) and dividing it by the number of Internet users in the country (45 million).
So, would the U.K.'s online population pay up to avoid advertising? Not by a long shot. When told how much it would cost them to enjoy an ad-free Internet experience, 98% said they would not pay it and would, instead, tolerate ads.
According to Jeremy Arditi, U.K. managing director at Ebuzzing, the ad industry has a major role to play to keep Internet content free, "but we have to respond to what consumers are telling us".
"We need to get better at engaging, not better at interrupting," said Arditi. "That means introducing new formats which consumers find less invasive, more creative ads that are better placed, and giving consumers a degree of choice and control."
ABOUT THE AUTHOR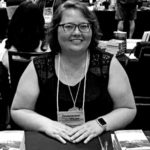 Kristina Knight is a freelance writer based in Ohio, United States. She began her career in radio and television broadcasting, focusing her energies on health and business reporting. After six years in the industry, Kristina branched out on her own. Since 2001, her articles have appeared in Family Delegate, Credit Union Business, FaithandValues.com and with Threshold Media.