How to ensure accurate reviews are seen
First, brands should look at reviews that cover the good and the bad.
"Promote reviews that provide a full picture of the product (including any flaws). Amazon shoppers have now been programmed to look for both positive and negative comments, and seeing this balance of opinion from manufacturers will likely make consumers feel that the manufacturer has nothing to hide," said Mark Spoonauer, Editor in Chief, Tom's Guide and Laptop Mag.
Second, brands should make space for reviews on their sites.
"Allow user reviews on your own sites. We've been seeing more and more companies pull user reviews off their sites in order to increase performance. However, most shoppers will likely go to Amazon or elsewhere to get that information, so it's better to be transparent. It will result in more customer loyalty," said Spoonauer.
Third, brands should share reviews on social media.
"Use social media to connect with reviewers you believe are fair in their assessments and promote those reviews that best reflect both the positives and negatives of your product. For example: Want the full scoop on our new [product]? See this well-rounded review," said Spoonauer.
ABOUT THE AUTHOR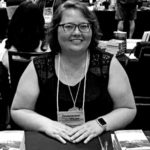 Kristina Knight is a freelance writer based in Ohio, United States. She began her career in radio and television broadcasting, focusing her energies on health and business reporting. After six years in the industry, Kristina branched out on her own. Since 2001, her articles have appeared in Family Delegate, Credit Union Business, FaithandValues.com and with Threshold Media.