Eight in ten disappointed shoppers give retailers no chance to fix problem
Details of a poor shopping experience often never gets back to the store or outlet in which it was experienced. That's because 81% of consumers who have a bad experience do not provide feedback. Such is the finding of LoyaltyOne and Verde Group's online survey of 2,500 American shoppers.
Among 'silent shoppers', those who chose not to notify retailers of their poor experience, 32% said they were unlikely to recommend the retailer to friends and family, and were at risk of decreasing their spend with the retailer.
According to Dennis Armbruster, VP and managing partner at LoyaltyOne, "The results are a resounding confirmation that poor customer experiences have a considerable negative impact on shopper spend and attrition, which can run into the billions".
However, of the small number of shoppers who did confront retailers of their poor experience and who went on to have their grievances resolved, 84% were less likely than those who did not complain to decrease their future spend.
ABOUT THE AUTHOR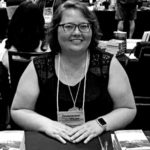 Kristina Knight is a freelance writer based in Ohio, United States. She began her career in radio and television broadcasting, focusing her energies on health and business reporting. After six years in the industry, Kristina branched out on her own. Since 2001, her articles have appeared in Family Delegate, Credit Union Business, FaithandValues.com and with Threshold Media.