Survey: Consumers still unsatisfied after customer service contact
Before a call center rep even answers the phone, brands can expect a frustrated customer. That is the takeaway from a new Mattersight report which found 60% of consumers are frustrated before they even reach a customer service rep. Nearly half (44%) of consumers say they 'don't understand why' call centers don't make it simpler to get help.
"Call centers are stuck in a cycle of customer frustration," said Kelly Conway, president of Mattersight. "Rather than diffusing the situation and providing each consumer with personalized service, most businesses still measure success on getting callers off the phone as quickly as possible – doing little to improve the customer experience."
Some interesting findings from the report include:
• 42% of consumers say their poorest call center experience was with cable or phone provider
• Other poor performers include healthcare and insurance
• 40% say banks provide the best call center experience
• Aside from long wait times, consumers are most annoyed with reaching reps that don't understand what they need
• More than 70% say one bad customer experience could stop them from purchasing from that brand again.
• 75% are still frustrated after the call – even when the problem is solved
"95% of consumers surveyed said that good experiences are what keep them coming back to call center experts when they're in need," said Conway. "The consumer needs and desires came through loud and clear in this survey: Businesses need to better understand personality and communication preferences. Improving the call center experience benefits consumers, agents and the company bottom-line."
ABOUT THE AUTHOR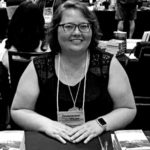 Kristina Knight is a freelance writer with more than 15 years of experience writing on varied topics. Kristina's focus for the past 10 years has been the small business, online marketing, and banking sectors, however, she keeps things interesting by writing about her experiences as an adoptive mom, parenting, and education issues. Kristina's work has appeared with BizReport.com, NBC News, Soaps.com, DisasterNewsNetwork, and many more publications.