Study: Millennials cautious with spending
Segmint has released the 2015 Summer Consumer Spending Survey, while finds Millennials are actually more conscious of spending than some believe. According to the report Millennials will spend more than other demographics this summer, but they are less likely to put leisure spending on credit cards than other demographics.
The survey also found:
• 36% of Millennials say they'll spend the most this summer of food/beverages
• 26% of Young Millennials (ages 18-24) say they'll only take 1 trip this summer
• 14% of Older Millennials (ages 25-34) say they'll take at least 3 trips this summer
• 28% of 18-24 year olds say they'll spend under $100 on leisure activities
• 7% say they'll spend $3000 – $5000 on leisure activities this summer
"Millennials are a critical demographic for marketers to reach, but they must reach and engage with this group effectively. Deeper insights into the data reveal that many millennials will make spending decisions after much research and consideration rather than impulse," Rob Heiser, President and CEO, Segmint. "By ensuring that marketing campaigns are carefully targeted and relevant based on actual behaviors and interests gleaned from real-time transactional information, marketers will see the greatest gain in sales from millennials in the long term."
ABOUT THE AUTHOR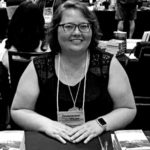 Kristina Knight is a freelance writer with more than 15 years of experience writing on varied topics. Kristina's focus for the past 10 years has been the small business, online marketing, and banking sectors, however, she keeps things interesting by writing about her experiences as an adoptive mom, parenting, and education issues. Kristina's work has appeared with BizReport.com, NBC News, Soaps.com, DisasterNewsNetwork, and many more publications.