By 2019 80% of Internet traffic will be online video
By 2019, video will account for 80% of all IP traffic, forecasts Cisco. That's a 13% increase from last year when it accounted for 67%. The highest traffic-generating countries in five years time will be the U.S. and China, with 85% of America's Internet consumption dominated by video.
Overall, annual global Internet traffic is expected to grow at 26% CAGR, with daily traffic forecast to grow from 1.4 exabytes per day this year (1 exabyte = 1 billion billion bytes) to 4.5 exabytes per day in 2019. While many might expect video traffic to account for the largest proportion of traffic, Cisco predicts video, including advanced video services such as ultra-high definition, 360degree/spherical video and video-centric machine-to-machine connections to make up the lion's share.
"It took 32 years – from 1984 to 2016 – to generate the first zettabyte of IP traffic annually. However, as this year's Visual Networking Index forecasts, it will take only three additional years to reach the next zettabyte milestone when there will be more than 2 zettabytes [1 sextillion bytes or about 250 billion DVDs] of IP Traffic annually by 2019," said Doug Webster, Vice President of Service Provider Products and Solutions Marketing, Cisco. "As consumers, businesses and societies alike head towards the Digital Era with the Internet of Everything gaining momentum, VNI is even more relevant now in its 10th year than it was in its first."
A recent report from the Leichtman Research Group (LRG) goes some way to showing just how much the move to Internet video is happening. More than half (56%) of all U.S. households now have at least one of their television sets connected to the Internet to enable them to watch Internet content on the largest screen possible. Connections are being made via smart TVs, Blu-ray players, a video game system or over-the-top devices such as Chromecast, Apple TV or Roku. Five years ago that figure was just 24%.
ABOUT THE AUTHOR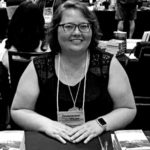 Kristina Knight is a freelance writer based in Ohio, United States. She began her career in radio and television broadcasting, focusing her energies on health and business reporting. After six years in the industry, Kristina branched out on her own. Since 2001, her articles have appeared in Family Delegate, Credit Union Business, FaithandValues.com and with Threshold Media.