Online Roundup: Shopping apps, increased analytics
First, Vu Digital has launched a video to data platform that takes video content – music, faces, logos, text, dialogue and more – and converts that information into data which can be used to better understand the content. The platform allows users to 'translate' everything from traditional television programs to surveillance footage.
"V2D will be transformative for companies in a variety of sectors looking to unlock the power of video," according B. Wade Smith, Vu Digital's vice president of operations and development. "There's currently no other single, comprehensive automated solution capable of organizing the unstructured data within video."
Meanwhile BuyVia has released an app set up to help consumers shop on their Apple Watches. The app includes personalized store deals, push notifications and the 'Glances' feature while allows shoppers to 'see' new offers based on their preferences.
"Our new App is one of the first shopping Apps for the Apple Watch, serving as a smart shopping companion for more than 60 million unique products," said Norman Fong, CEO of BuyVia. "The personalized content will push out customized deals on a timely basis to the user at stores they select as favorites, helping save time and money. The best deals are only available for minutes if not hours, so Apple Watch owners can now ensure they stay up to date."
And AgilOne has integrated their Marketing Spend Optimization with Google Analytics, giving brands the ability to optimize marketing budgets based on campaign and audience performance.
"Without tying digital campaign data to complete and accurate customer profiles, marketers are only getting part of the picture," said AgilOne CEO Omer Artun, Ph.D. "They may not spend enough budget on campaigns that bring low first-order-value customers, but high future revenues, or they may erroneously prioritize campaigns that are bringing back existing customers that could have been re-engaged using lower-cost channels such as email. Our new Marketing Spend Optimization capabilities deliver a 360-degree view of digital campaigns — down to the most granular level — and add predictive analytics to empower marketers to make the best decision about their ad spend."
ABOUT THE AUTHOR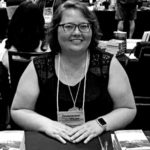 Kristina Knight is a freelance writer based in Ohio, United States. She began her career in radio and television broadcasting, focusing her energies on health and business reporting. After six years in the industry, Kristina branched out on her own. Since 2001, her articles have appeared in Family Delegate, Credit Union Business, FaithandValues.com and with Threshold Media.