Report: Poor customer service pushes consumers away
Aspect Software has released new details into the customer service realm; while it's no secret that customer service is important their data sheds light onto something new: customer service and customer experience are now linked. According to the report 76% of consumers look at customer service as a test of their value to a brand.
The report also indicates most (3 in 4) consumers solve customer service issues on their own. Millennials, by the way, say their customer service expectations have increased since 2012 and 56% say they've switched brands within the past year because of poor customer service.
"The average consumer interacts with customer service 65 times a year, yet they are increasingly underwhelmed with an experience that does not reflect consumers' digital and mobile preference nor their desire to resolve issues on their own. This represents a tremendous missed opportunity for companies to build business and secure customer loyalty," says Joe Gagnon, SVP and GM of Aspect's Cloud Solutions. "As Millennials are more 'experience-loyal' than 'brand-loyal,' consumer engagement is quickly becoming a far more influential factor in building positive brand perception. It's imperative that businesses adapt their customer service strategies to deliver an interaction strategy that addresses Millennial engagement preferences."
Other interesting takeaways from the report include:
• 73% want the ability to solve product/service issues on their own
• 65% of all respondents, 69% of Millennials say they 'feel good' about the company, themselves when they can solve a problem solo
• One-third say they'd 'rather clean a toilet' than speak with customer service
ABOUT THE AUTHOR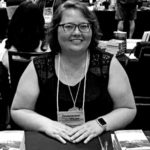 Kristina Knight is a freelance writer based in Ohio, United States. She began her career in radio and television broadcasting, focusing her energies on health and business reporting. After six years in the industry, Kristina branched out on her own. Since 2001, her articles have appeared in Family Delegate, Credit Union Business, FaithandValues.com and with Threshold Media.