Online shoppers overwhelmed by choice
Data from Carat's Consumer Connection System (CCS)* reveals that more than half (55%) of Internet users in the UK now use just a couple of sites instead of surfing hundreds for information and purchases. The top 5 most-trusted sites for content and shopping are BBC, Amazon, Google, ITV and eBay.
Around 4 in 10 say that they are overwhelmed by the sheer amount of choice online and that this makes it hard for them to make a purchase decision. A quarter (26%) find it hard to discover what they want due to having too much choice.
Instead, consumers are turning to recommendations from friends and trusted brands, says Dan Hagen, chief strategy officer at Carat.
"This opens several interesting opportunities and challenges for brands," he says. "Smart content, and crucially, distribution strategies combined with innovative approaches to partnership can help advertisers redefine their content strategies, cutting through this noise to deliver the right content to the right person at the right time, driving real business value."
Additional findings from the research include:
– 33% trust friends' recommendations more than ads, rising to 49% among Millennials;
– 44% look at content uploaded by friends at least once a week;
– 29% check posts shared by friends at least once a day;
– 33% of Millennials say they would visit a website if it is recommended via a social network.
* Carat's proprietary research and insight tool surveying 11,000 British consumers and their media habits.
ABOUT THE AUTHOR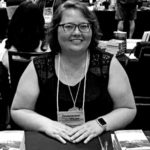 Kristina Knight is a freelance writer based in Ohio, United States. She began her career in radio and television broadcasting, focusing her energies on health and business reporting. After six years in the industry, Kristina branched out on her own. Since 2001, her articles have appeared in Family Delegate, Credit Union Business, FaithandValues.com and with Threshold Media.