Mobile-friendly email strategies paying off for marketers
By using mobile-friendly strategies such as responsive design, adaptive landing pages and path-to-purchase optimization marketers are driving significant conversion, click and click-to-open rates, found Yesmail.
Mobile email conversion rates rose 70% YoY in Q4 2014, while the desktop conversion rate dropped by 4% over the same period. Average order values via mobile also rose during that time, growing 28%. The average revenue per mobile click is now $0.40, more than double that of desktop ($0.19).
Mobile clicks now account for almost 40% of all email clicks, found Yesmail, a 10% rise YoY, while the mobile click-to-open rate rose 20% over the same time period. Among those brands that use responsive design in their email marketing campaigns, mobile click-to-open rates were 40% higher.
"Considering the importance that marketers place on listening to their customers and catering to their preferences, it's surprising that brands have been slow to optimize the mobile experience," said Michael Fisher, president, Yes Lifecycle Marketing. "In order to deliver a truly mobile experience, marketers should move beyond just design and develop communications that speak to device functionality, use, and context."
ABOUT THE AUTHOR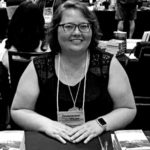 Kristina Knight is a freelance writer based in Ohio, United States. She began her career in radio and television broadcasting, focusing her energies on health and business reporting. After six years in the industry, Kristina branched out on her own. Since 2001, her articles have appeared in Family Delegate, Credit Union Business, FaithandValues.com and with Threshold Media.