Ad Roundup: Partnerships to deepen brands' reach
First, RichRelevance has extended its partner program. The new extensions will add support to the Relevance Cloud and Build platforms. The RichRelevance platform offers an assist in the personalization department, allowing brands to integrate personalization across different touch points.
"Personalization has emerged as the most important strategic imperative for global businesses," said Eduardo Sanchez, CEO of RichRelevance. "Our partner ecosystem provides our customers with a unique resource to support the implementation of different components of the Relevance Cloud in their business, as well as customize personalization according to the highly specific demands of their own businesses and consumer base."
And PostUp has joined the Return Path partner program. Through the program, PostUp will integrate with Return Path's products, giving brands more insight into campaign performance. The integration will also allow brands to seed test messaging, create previews of campaigns and use device detection.
"These tools allow our clients to manage their campaigns, ensure their deliverability to the inbox and analyze their campaign data all within one portal," said Keith Sibson, VP of Product and Marketing at PostUp. "At the end of the day, we want to provide our clients with the most seamless experience possible and this partnership with Return Path creates a turnkey email marketing solution."
ABOUT THE AUTHOR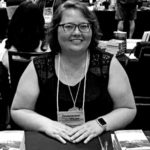 Kristina Knight is a freelance writer based in Ohio, United States. She began her career in radio and television broadcasting, focusing her energies on health and business reporting. After six years in the industry, Kristina branched out on her own. Since 2001, her articles have appeared in Family Delegate, Credit Union Business, FaithandValues.com and with Threshold Media.