Top 3 tips for a better mobile content strategy
By leveraging a mobile content marketing platform, brands and marketers can use multifaceted technologies to guide their customers on the optimal content experience that educates, engages and inspires them to interact with their brand.
How do brands ensure their content strategy is mobile friendly?
First, evaluate current content to determine mobile interest.
"Marketers do not need to reinvent their content – rather develop a mobile content marketing strategy that utilizes existing content from various branded channels including blogs, RSS feeds, social media platforms, video shorts, whitepapers, eBooks, etc," said Marla Schimke, VP of Marketing, Zumobi.
Second, implement a mobile content marketing platform; these solutions can help brands automate campaigns to maximize the strategy and increase overall ROI.
Third, optimize the content to improve the customer experience.
"By deploying a content marketing platform, brands are given insight on how specific content is performing (e.g., what is being viewed the most/least, why/why not is some content more popular, etc.). Armed with these strong insights, brands can remain agile and change strategy in real-time to accommodate consumer demand," said Schimke.
ABOUT THE AUTHOR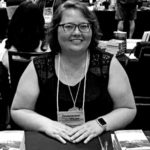 Kristina Knight is a freelance writer based in Ohio, United States. She began her career in radio and television broadcasting, focusing her energies on health and business reporting. After six years in the industry, Kristina branched out on her own. Since 2001, her articles have appeared in Family Delegate, Credit Union Business, FaithandValues.com and with Threshold Media.