Ad Roundup: Forecasting, MMS, radio tools launched
First, OpenX has launched a new suite of tools set up to forecast accurate advertising inventory; the toolset uses visual cues to lead ad operations pros through each step of the process. The new suite also allows for the ability to create forecasting templates and to archive older forecasts for use in building new campaign parameters.
Paul Sternhell, GM of Ad Server at OpenX, said, "Eliminating the complexity associated with existing forecasting products and ensuring that anyone can easily utilize OpenX's forecasting system served as the impetus to re-envision our product to provide a consumer grade experience. We exist to help publishers fully monetize their content and to provide exceptional customer service while helping them do so, and these new features support that mission."
And Callfire's EZ Texting platform has launched a new self-serve platform for MMS texting; the platform allows brands to easily add images, video and audio files to branded messaging as well as to expand messages up to 1600 characters.
"Businesses and other organizations want to engage their customers with creative messages, but it can be difficult to do that with 160 plain text characters. MMS offers a powerful alternative, but is often unavailable in a mass texting format that is also affordable," said Ron Burr, CEO of CallFire, Ez Texting's parent company. "That has changed. Customers can now be freed from stifled creativity with an easy-to-use platform that enables the creation of personalized, engaging, and customized communication."
Finally, Jelli has launched the RadioDash platform, set up to include real-time insights for brands' digital insights across brands radio ad buys.
"Radio has entered into the Age of Programmatic advertising," said Mike Dougherty, CEO of Jelli. "With RadioDash 3.0, publishers can now access the same powerful tools and analytics at their fingertips as programmatic advertisers, streamlining the process for radio to tap into programmatic advertising spending."
ABOUT THE AUTHOR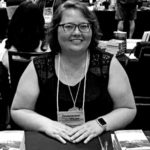 Kristina Knight is a freelance writer based in Ohio, United States. She began her career in radio and television broadcasting, focusing her energies on health and business reporting. After six years in the industry, Kristina branched out on her own. Since 2001, her articles have appeared in Family Delegate, Credit Union Business, FaithandValues.com and with Threshold Media.