Study: Slow shipment may push Amazon Prime members to cancel
Connexity's Bizrate Insights has released a new study that indicates online shipping clubs – like Amazon Prime, in which customers pay a yearly fee to get free shipping on items purchased online – may have a big problem on their hands. That problem: holding on to their customers. According to their data, late deliveries are causing nearly 10% (overall) of shipping club paid (7%) and trial (18%) members to reconsider paid renewal of their membership.
"Shipping club membership has grown significantly over the last few years, growing 36% year-over-year among Cyber Monday shoppers in 2014 over 2013," says Hayley Silver, VP of Bizrate Insights. "The growth rate has slowed when compared to 2013 over 2012, which was up 53% year-over-year among Cyber Monday online buyers. Listening to consumer sentiment in January 2015, there is dissatisfaction that may lead to non-renewal by over 40% of members – one quarter of which is specifically due to late deliveries."
Some interesting take-aways from the Shipping clubs and Late Deliveries Study include:
• 57% of shipping club members, outside of Amazon Prime, 'may not renew'; Of those who may note renew, 1 in 5 say it's because of late deliveries
• 41% of Amazon Prime members say they 'may not renew'
• Of Amazon Prime members, 31% say at least 1 item arrived after two days
• Overall shipping club members 73% of free trial members and 31% of paid shipping club members say they may not renew
• Approximately one quarter of those who may not renew state late deliveries as the reason they'll opt out
ABOUT THE AUTHOR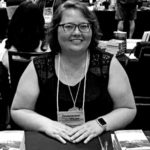 Kristina Knight is a freelance writer based in Ohio, United States. She began her career in radio and television broadcasting, focusing her energies on health and business reporting. After six years in the industry, Kristina branched out on her own. Since 2001, her articles have appeared in Family Delegate, Credit Union Business, FaithandValues.com and with Threshold Media.