Pinterest introduces new search tool to attract men to the network
They say men are more visually stimulated than women, but that has not yet been the case on the image-sharing network Pinterest where almost three-quarters of users are female. However, the social network is trying to address the imbalance and attract more males with the introduction of a new search engine option that allow users to filter search results by gender.
The new feature, added to 'Guided Search', allows users to tailor search results according to their interests and gender. This, it is hoped, will enable men to navigate the female-dominant site and allow them to find more masculine content.
"Before when you searched Pinterest for "watches" your results would include mostly women's timepieces. But now, men will see Pins and guides inspired by what other guys have Pinned, and everybody's results should feel a lot closer to what they're looking for," wrote Pinterest engineer Pei Yin in a recent blog post. "Of course if you ever want results for another gender, like if you're shopping for a gift for someone else, you can always use the guides to fine-tune your search."
Commenting on a report into social network referral traffic, Shareholic's Danny Wong alluded to Pinterest's gender bias contributing to the site's recent lack of momentum. The image-sharing network must "shed its isolating for-women-only" image" and "develop mass-market appeal", said Wong.
ABOUT THE AUTHOR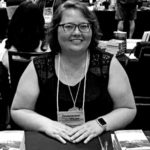 Kristina Knight is a freelance writer with more than 15 years of experience writing on varied topics. Kristina's focus for the past 10 years has been the small business, online marketing, and banking sectors, however, she keeps things interesting by writing about her experiences as an adoptive mom, parenting, and education issues. Kristina's work has appeared with BizReport.com, NBC News, Soaps.com, DisasterNewsNetwork, and many more publications.