Online Roundup: Ecommerce and advertising partnerships
First adaptiv.io and Apsalar have partnered in the data space. Through their partnership adaptiv.io's cross channel and platform data will be integrated to Apsalar's platform, giving mobile brands using the platform more in-depth analysis and intelligence into mobile ads.
David Lee, CEO and co-founder of adaptiv.io, said, "With this strategic partnership, customers can access our data automation system which, when combined with advanced analytics and segmentation tools from Apsalar, will deliver highly valuable insights into best users resulting in better targeting and engagement. We're excited to work with Apsalar, a partner that shares our focus on app optimization and user engagement."
Meanwhile MarketLive has added Astound Commerce to it's Implement Program. Through the partnership Astound will promote the MarketLive platform on a global basis while MarketLive will license it's platform.
"This partnership allows us to scale our sales and presence globally by letting Astound's experienced implementation teams focus on customer deployments and support while we can focus on maintaining and developing our technology," said Ken Burke. "Astound leads many platform selection reviews and brings a proven process and methodology to e-commerce technology deployments."
Finally Rakuten and Buzztala have partnered for search ads. Through the partnership Rakuten's SEM services will be integrated to Buzztala's Product Video Ads (PVAs). This should help brands increase campaign ROI.
"Rakuten Marketing's vision of an omni experience for its merchants is a shared goal for Buzztala, and we think it's critical that customers get the same consistent level of attribution data and reporting throughout all marketing campaigns, whether it's paid search or organic video search," said Jay DeDapper, CEO of Buzztala. "Rakuten Affiliate Network advertisers can now utilize Buzztala's PVA ad units to take advantage of this seamless integration in the launching of their own organic video campaigns."
ABOUT THE AUTHOR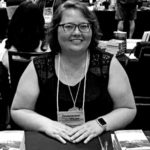 Kristina Knight is a freelance writer based in Ohio, United States. She began her career in radio and television broadcasting, focusing her energies on health and business reporting. After six years in the industry, Kristina branched out on her own. Since 2001, her articles have appeared in Family Delegate, Credit Union Business, FaithandValues.com and with Threshold Media.