Fiksu predicts an Appy New Year
The latest Fiksu App Store Competitive Index, which tracks the average aggregate daily download volume iOS app store's top 200 free apps shows that 8.1 million downloads for November 2014. That is significant growth from November 2013's 5.7 million (42%) and, says Fiksu, was driven by increased device use during Thanksgiving coupled with a surge in new iPhone user numbers.
App engagement also increased, with average time spent in-app increasing by 21%, and the frequency of opening apps increasing to 11.5 times per month. This is up from 9.4 times one year ago.
"Breaking the 8 million app download threshold marks a staggering new milestone for mobile marketers and sets the tone for a new year filled with both promise and challenges." said Micah Adler, the chief executive officer of Fiksu. "As we've seen in past years, the effect will surely last into January with volumes and acquisition costs continuing to rise."
Fiksu, which gets its data from 3.5 billion app installs and 5.4 trillion marketing events tracked across 1.7 billion devices, also found that cost per loyal user was lower in November 2014 than the previous year. The Fiksu Cost Per Loyal User Index was $1.58 in November, 21% down on November 2013.
According to Fiksu, "the most important takeaway for marketers this month is the continually increasing download volumes, which set the tone for the New Year and, along with it, new opportunities as well as challenges. Volumes and acquisition costs are expected to rise in January; and while this doesn't represent a bargain time for marketers, it will be an important time to plan for acquiring new users and adopt strategies for retaining existing ones".
ABOUT THE AUTHOR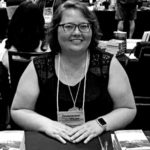 Kristina Knight is a freelance writer based in Ohio, United States. She began her career in radio and television broadcasting, focusing her energies on health and business reporting. After six years in the industry, Kristina branched out on her own. Since 2001, her articles have appeared in Family Delegate, Credit Union Business, FaithandValues.com and with Threshold Media.