Study: New domains offer .COM alternatives
This fall Trademark Clearinghouse surveyed marketers at the Ad:TechNY conference and according to their findings nearly half (43%) of marketers say they 'are familiar' with gLTD programs. These alternative domains – like .NYC instead of .COM or .NET – some say will once more change the way consumers find information online. They also believe these new domains will change the way brands do business online.
Some interesting findings from the Trademark Clearinghouse report include:
• 24% of those surveyed say relevant/available domain extensions were 'a concern'
• 12% reported they were concerned with an oversaturated online marketplace
• 40% say they 'are unsure' is new gLTDs will help brands stand out
• 60% say new domains fall under the marketing umbrella
• 20% believe domain names were the responsibility of both marketing and legal
"In this light, the unique position of the Trademark Clearinghouse is crucial as it offers brand owners both the option to register a domain ahead of wider availability and assists them in preventing piracy of their brands," said Jan Corstens, Partner at Deloitte and Worldwide Project Partner for the Trademark Clearinghouse. "Through the Trademark Clearinghouse's Claims Notifications Service, brands can benefit from two critical functions that safeguard their marks and counteract cybersquatters. Firstly, it will forewarn those looking to purchase a domain name when the term they are seeking to register is recorded in the Clearinghouse. Secondly, and most important for brands, those with marks entered into the Clearinghouse will receive a notice when a registration has been made that corresponds with their mark so that they may choose to proceed with legal action if necessary."
ABOUT THE AUTHOR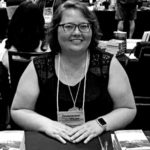 Kristina Knight is a freelance writer based in Ohio, United States. She began her career in radio and television broadcasting, focusing her energies on health and business reporting. After six years in the industry, Kristina branched out on her own. Since 2001, her articles have appeared in Family Delegate, Credit Union Business, FaithandValues.com and with Threshold Media.