Ecommerce Roundup: Cyber Week nets 5 $1b days, mobile skyrocketing
Just over $35 billion has been spent online so far this season
"Online holiday commerce continues to perform very well through Green Monday with nine days surpassing $1 billion in desktop spending and a 15-percent growth rate versus last year, one point ahead of our forecasted growth rate for the entire season," said comScore chairman emeritus Gian Fulgoni. "Though much has been made in the media of the possibility that early retailer promotions might have pulled spending away from the key shopping days such as Black Friday and Cyber Monday, our data show that this did not occur. In fact spending growth prior to Thanksgiving stood at 13 percent, while we've seen it climb to 18 percent during the period of Thanksgiving through Green Monday, with the key spending days all seeing above average growth rates."
About 20% of ecommerce buys have been made via mobile device during the season according to comScore.
Meanwhile, new data out from Criteo underlines how quickly mobile consumers are adjusting to mobile purchasing. The Q4 2014 State of Mobile Commerce Report shows mobile devices account for nearly one-third of ECommerce transactions (globally) and 27% in the US. What's more, their data shows mobile conversion rates are skyrocketing, an indicator that mobile consumers aren't just price checking or looking at reviews – they are buying.
"Consumers are more comfortable than ever making purchases from mobile devices, which makes it increasingly vital for advertisers to effectively reach them across devices," said Jonathan Wolf, Chief Product Officer at Criteo. "If you're an eCommerce player and you're not focusing on allowing mobile audiences to purchase from you, then you may not be in business in a couple of years."
Other interesting findings from the report include:
• 39% of retail and 44% of travel purchases are made via Android devices
• Mobile order values are near desktop transaction values
• 40% of mcommerce transactions are made from the top quartile of US retailers
ABOUT THE AUTHOR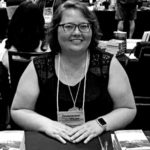 Kristina Knight is a freelance writer based in Ohio, United States. She began her career in radio and television broadcasting, focusing her energies on health and business reporting. After six years in the industry, Kristina branched out on her own. Since 2001, her articles have appeared in Family Delegate, Credit Union Business, FaithandValues.com and with Threshold Media.