Expert: Native ads are under fire
"There is a lot happening and its happening quickly. This industry went from a niche advertising tactic to a staple in almost every marketer's toolbox. The online advertising space is something that has been growing, evolving and changing and many traditional marketers have been struggling to keep up. Native ads came along and tied a traditional form of reaching consumers through advertorial content with a new way of distributing it, the internet," said Ash Nashed, CEO and Founder, Adiant.
What brands have found is that consumers interact and engage with content – be that original, advertorial or native ad content. Publishers like The New York Times and The Washington Post are using native ads as a way to increase relevance both to consumers and to advertisers. The problem is that native ads are seen by some as almost dishonest – a blurring of the line between content and ads that some say should not be blurred.
"The reason they are coming under fire is because native ads can blur the line between strict editorial content and advertorial content. They are ads in the form of content produced with the purpose of selling, entertaining or driving interaction and can often be confused with editorial content. Unfortunately, some native ad providers have dragged their feet in terms of providing adequate disclosures of these ads in order to avoid consumer confusion," said Nashed. "As with any popular tool in the adverting space there is going to be a microscope on performance, industry standards and consumer rights. In the last year this has been the hot topic and in all honesty something that should be discussed. As with anything that is becoming popular there is always going to be commentary on standardization and usage."
More from Ash and Adiant later in the week including how brands can create clean native campaigns.
ABOUT THE AUTHOR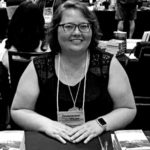 Kristina Knight is a freelance writer with more than 15 years of experience writing on varied topics. Kristina's focus for the past 10 years has been the small business, online marketing, and banking sectors, however, she keeps things interesting by writing about her experiences as an adoptive mom, parenting, and education issues. Kristina's work has appeared with BizReport.com, NBC News, Soaps.com, DisasterNewsNetwork, and many more publications.