Study: Indie-workers pushing US economy
New numbers out from MBO Partners indicates not only are more people freelancing, but that freelancers, entrepreneurs and 'solo'preneurs are helping to push the US economy. Some interesting takeaways from The Fourth Annual MBO Partners State of Independence in America study include:
• 12.1% increase in independent workforce during the 4 years of study
• Overall US labor increases of 1.1% during the 4 years of study
• Solopreneurs generated more than $1.1 trillion of total revenue over the past year
• Solopreneurs spent more than $150 billion on non-payroll/contractor expenses
• Solopreneurs the primary income source for over 10 million American households.
"Our study reveals independent work is far from a one-size-fits-all story. With shades of independence — from solopreneurs to side-giggers — there is a clear need for a variety of workforce solutions. The study is a wake-up call that at 30 million strong and forecast to grow to 40 million, the independent workforce is not just here, but here to stay," said Gene Zaino, President and CEO, MBO Partners.
One interesting findings is this: indie-workers are not relying on a single source of income. Multiple revenue streams have replaced single-sourced income for many, as workers in a changing work landscape diversify and reduce their risk of relying on a single employer.
ABOUT THE AUTHOR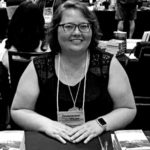 Kristina Knight is a freelance writer with more than 15 years of experience writing on varied topics. Kristina's focus for the past 10 years has been the small business, online marketing, and banking sectors, however, she keeps things interesting by writing about her experiences as an adoptive mom, parenting, and education issues. Kristina's work has appeared with BizReport.com, NBC News, Soaps.com, DisasterNewsNetwork, and many more publications.