Janrain report tracks continuing rise in popularity of social logins
According to Janrain's report, more than 90% of Internet users have encountered a social login. Furthermore, more than half are actually using them and 91% like using them and are satisifed with the experience.
Facebook is the social login most often chosen and the social network's market share increased in the third quarter of this year by 2% to 46% further increasing the lead over second place Google with its 34% market share.
Facebook's growth in Q3 2013 came from its use on music entertainment sites where its market share grew by 9%, while Twitter and Yahoo's share both fell by half during the quarter.
The rise in use of social logins among Internet users has benefits for marketers. They are an effective device for collecting accurate and complete profile data without harming acquisition rates.
"Social login transforms any registration process into a single click and makes it simple to get permission to access rich demographic and psychographic data," writes Michael Olsen, Senior Product Marketing Manager on Janrain's blog. "This customer profile data will help improve segmentation, personalization and targeting efforts."
Other key findings from the report include:
– Twitter grew its share 1.3%, mostly fueled from consumer brand sites;
– Behind Twitter, the next strongest growth came from other networks such as Instagram, Amazon and PayPal;
– LinkedIn, Google and Facebook are neck and neck on B2B sites, with Google edging into a narrow lead last quarter.
ABOUT THE AUTHOR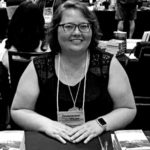 Kristina Knight is a freelance writer with more than 15 years of experience writing on varied topics. Kristina's focus for the past 10 years has been the small business, online marketing, and banking sectors, however, she keeps things interesting by writing about her experiences as an adoptive mom, parenting, and education issues. Kristina's work has appeared with BizReport.com, NBC News, Soaps.com, DisasterNewsNetwork, and many more publications.