Is your lack of payment options causing shoppers to abandon purchases?
When Skrill surveyed 2,000 consumers to see what it was that made them abandon their online purchases, several obstacles became apparent. The reason most (43%) cited was sites that take too long to load or crash, followed by being forced to register an account (38%) and being asked to provide too much information (32%).
However, more than a quarter (28%) abandoned a purchase if their preferred payment method was not available. Among younger shoppers (18-24) that figure rises to 32%.
"Our data shows while businesses are investing huge sums getting customers to the point of making a purchasing decision, they risk not completing the sale if they only accept card payments," says Chantal Willis, VP eCommerce at Skrill.
"They must ensure they have systems in place to cater for the half of the population who prefer alternative payment methods. Given online stores attract customers from anywhere in the world, the need to offer a wide range of payment options is absolutely crucial."
The surveyed revealed that the most popular methods of payment are:
– Credit/debit card (57%)
– Digital wallet (29%)
– Bank transfer (2%)
– Text payments (1%)
– Virtual currency (1%)
ABOUT THE AUTHOR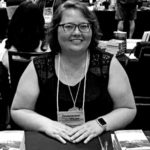 Kristina Knight is a freelance writer with more than 15 years of experience writing on varied topics. Kristina's focus for the past 10 years has been the small business, online marketing, and banking sectors, however, she keeps things interesting by writing about her experiences as an adoptive mom, parenting, and education issues. Kristina's work has appeared with BizReport.com, NBC News, Soaps.com, DisasterNewsNetwork, and many more publications.