65% of shoppers still rely on visits to physical stores during online shopping journey
Despite reports of a boom in online shopping, Geometry Global's 'Connected Shopper' survey of almost 10,000 shoppers in 12 countries found that many consumers continue to rely on physical stores.
Of those surveyed, 65% still rely on visits to physical stores to inform their online purchases. "Seeing the product in real life" is the primary reason for store visits (88%), with "checking prices" being the secondary reason (65%).
Furthermore, "regular and frequent" shopping online (defined by Geometry Global as buying online most days) has grown relatively slowly over the past three years from 5% in 2011 to today's 7%. This, they say, reflects barriers to online shopping worldwide.
"While it is generally accepted that 90% of those connected to the Internet have made online purchases, that's where the generalizations must end," says the report. "Digital technology has spawned a vast array of options, and shoppers are using these channels differently depending on where they live, how digitally savvy they are, what categories they are shopping, and many other variables."
However, the Internet is key for consumers looking for information about brands and their products. Sixty-two percent say they use the official brand website to find such information, with more than a quarter (26%) saying they use them "a lot". Half (50%) look at independent websites that feature a brand when seeking information and 42% head to discount pages. In countries such as China, Brazil and Poland a relatively high number of consumers head to brand pages whereas in mature markets such as the U.K., U.S., Japan and France consumers are less likely to do so.
"The message for global brands is that browsing online for product information is becoming increasingly complex," says the report "and diverse in some countries, while it flattens out in others, suggesting a localized (country-level) approach to information seeding."
Other findings from the report, which can be accessed online, include:
– 68% of people across all countries surveyed say that online shopping will account for a greater share of their total shopping in the coming years;
– Browsing and shopping accounts for 19% of global online activity behind Entertainment (22%) and Socializing (20%);
– Worldwide, people spend on average four hours per day using the Internet for personal (not work-related) reasons;
– Worldwide, 40% see little reason to 'Like' a brand on social media;
– 2 in 5 shoppers are not impressed by the offers they receive via mobile.
ABOUT THE AUTHOR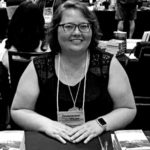 Kristina Knight is a freelance writer with more than 15 years of experience writing on varied topics. Kristina's focus for the past 10 years has been the small business, online marketing, and banking sectors, however, she keeps things interesting by writing about her experiences as an adoptive mom, parenting, and education issues. Kristina's work has appeared with BizReport.com, NBC News, Soaps.com, DisasterNewsNetwork, and many more publications.