35% of U.S. online shoppers won't browse or buy from Alibaba
In a survey of more than 3,500 online shoppers in the U.S., Bizrate Insights found that almost two-thirds (63%) were not familiar with the Chinese ecommerce company Alibaba. That's not a great start for a firm about to be entering the U.S. market.
Furthermore, it was shoppers in younger age groups and women who were the least likely to be familiar with the Chinese brand.
However, among those that are familiar with the Chinese ecommerce brand, two-thirds (65%) are likely to browse or purchase from it. Of the very small number of U.S. online shoppers who have already interacted with Alibaba in the past (11%), most (80%) are likely to do so again once it launches in the U.S.
A third (35%) of shoppers had reservations about interacting with Alibaba and said they would not even browse, let alone make a purchase, from a Chinese ecommerce company. The main concerns expressed by those with reservations were:
– Long delivery windows;
– Distrust/fear of personal and payment information security;
– Prefer to 'Buy American'.
"Alibaba could pave the way for more Chinese ecommerce companies to gain a customer base in the U.S.," says Hayley Silver, Vice President, Bizrate Insights. "But it will be an immediate challenge for the company to overcome its lack of name recognition among U.S. shoppers and to reassure them that their transactions and information will be safe and secure."
Bizrate's full report with graphs can be found here.
ABOUT THE AUTHOR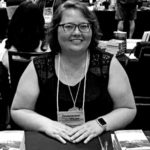 Kristina Knight is a freelance writer based in Ohio, United States. She began her career in radio and television broadcasting, focusing her energies on health and business reporting. After six years in the industry, Kristina branched out on her own. Since 2001, her articles have appeared in Family Delegate, Credit Union Business, FaithandValues.com and with Threshold Media.