The differences between American, European ads and why they matter
Kristina: What are the differences between American and European video ads?
Elad Ben-David, Creative Director, SundaySky: It's hard to generalize ads, as each advertiser needs to be more unique and innovative than the other. However, most U.S. ads are focused on the power of storytelling to help define who the consumer is, and in return, allow the audience to imagine themselves as part of that storyline. While storytelling has taken the North American brand advertising by storm, the European market has yet to focus on delivering consumers with the brand experience. To generalize, ad messaging in Europe usually includes unique selling points of the product or service, versus emotional selling points. The underlying tone of a European ad is typically, "these are the pants for you, because of this great zipper," versus the North American tone, "these are the pants for you, because we know how it feels to be a working soccer mom."
Kristina: Why are these differences important to global marketers?
Elad: Global brand advertisers and marketers need to be sensitive to differences across regions and cultures in order to adequately meet consumer expectations and preferences. While customers directly relate to big brands in North America and have a relationship with them, consumer culture in Europe is less sensitive to this aspect. European consumers are also more sensitive to the cost and value of products. Recognizing these differences is the first step in creating the best possible advertising experience for the customer, which relies heavily on how relevant the ad is for the prospect or customer.
Kristina: Is there a way to bridge the gap or is it better for brands to create North American-centric and Euro-centric campaigns?
Elad: Brands can bridge the gap by creating real-time relevance for the viewer. Making her forget about the Beyoncé clip she was looking for, for 30 seconds, and feel that this is what she needs to watch right now. Brand marketers go out of their way to create regional-specific advertising programs, not only across oceans but between countries, states and even cities. They all share the same knowledge that the most effective and engaging ad experiences are those that are highly relevant to the customer, and every customer is an individual. That's why brands have to bridge this gap by delivering advertising programs that generate the content and creative in real time, based on customer behavior and history. This will ensure the ad is focused on what matters most to the consumer.
ABOUT THE AUTHOR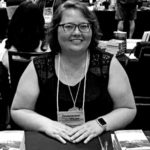 Kristina Knight is a freelance writer with more than 15 years of experience writing on varied topics. Kristina's focus for the past 10 years has been the small business, online marketing, and banking sectors, however, she keeps things interesting by writing about her experiences as an adoptive mom, parenting, and education issues. Kristina's work has appeared with BizReport.com, NBC News, Soaps.com, DisasterNewsNetwork, and many more publications.